Only adults think worms are weird. Kids love them. In our Plant Science Lab this past September students built miniature worm composting bins. First, we spray painted these handy little plastic containers black because worms like to live in dark places. We learned that worms have no eyes yet they can sense light and move away from it. We also drilled small holes all over them for good air circulation.
Next, we made a nice environment for them by layering the mini-composter with paper shavings and peat moss. We sprayed them with water to make them moist. Some of the children had trouble grasping the fact that worms are not fish.....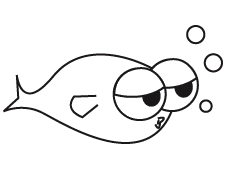 and will drown if they are under water... Worms after all have no lungs and breathe through their skin...
Here is a picture of a worm cocoon that we took under the microscope. Some students are already reporting seeing cocoons in their mini composter. Generally, there are about 5-7 small worms in a cocoon.
Worms are hermaphrodites, both male and female. They form cocoons on their clitellum and both worms can produce cocoons after mating. The worms I gave the students are composting worms. They can eat 1/2 their weight in food each day. They produce castings
that plants love. Worms are the best fertilizer for plants and they also help the plant by burrowing tunnels under ground for their roots to follow. Here is a project we plan to execute in our raised beds. We are going to build a worm tower.
First, get a plastic pipe like this from your local hardware store. I bought mine at Lowes for $19.00.
Cut it in sections about 4 feet long.
Find a good drill.
Get an attachment that makes holes about 1 1/2 inches wide.
Blast away!
Watch this video to see how it is done.